Dear boys,
Nombor
1
dan
3
bagi bulan dan tahun ni rasanya banyak ong bagi ammi...bukanlah ammi percaya nombor-nombor ni membawa tuah ke apa, tapi sekadar kebetulan nombor-nombor tersebut ada kena mengena dengan tarikh-tarikh penting dalam family kita...
Dear boys,
Cuba kita tengok balik ye...pada bulan Mac
(
3
)
dulu Yaya genap 7
(
3+3
+
1
)
tahun..Syasyaik pulak genap 4
(3
+
1
)
tahun pada januari
(
1
)
lalu, adik waidi pulak bakal mencecah setahun
(
1
)
pada ogos ni
(
3+3+3
-
1
)
InsyaAllah. Ahad lepas 9
(
3x3
)
Mei pula ammi's day..yaya bagi ammi's day card, thank you dear yaya, syaik yang tak faham apa-apa blur je tengok yaya bagi card, bila dia tahu hari tu mother's day, abis
basah kuyup
ammi diciumnya bertuli-tuli, hehe..Adik waidi je tak berapa sihat, asyik nak berkepit dengan ammi..tapi tu lah present untuk ammi, memperbanyakkan lagi susu untuk dia ;). Baba pulak dengan baik hatinya membuat sarapan pagi, mandikan adik, tolong ammi masak dan kemas rumah, yelah baba pun kesian kat ammi..semalaman adik gayut je....
Tq yaya for the lovely card
Dear boys,
Hari ni pulak
1
3
Mei (
3
+
1
+
1
)
, genaplah
3
1
tahun ammi lahir ke dunia ni...Alhamdulillah,syukur ke hadrat Ilahi...Thank you Mama melahirkan ku ke dunia, ber jam-jam menanggung sakit..I really appreciate it, i know the pain you go through as i am now a mother of
3
myself... Happy Mama's day...Thank You Allah mengurniakan ku kesihatan berpanjangan, suami penyayang, anak-anak penghibur hati..i couldn't ask for more...ammi tak de lah berangan nak apa-apa hadiah, yang mahal-mahal..baba kan student buat masa ni..
tunggu la baba dapat Dr dulu, huhuhu....
baba ada gak la bagi beberapa hadiah. a few months ago, baba belikan ammi cincin Habib's Jewels from the
1st
kedai Habib depan Masjid Kapitan Keling...baba kata tu 'pre present' hehe..ada-ada je baba ni..
Cincin ammi, simple but soo sweeeet..
Dear boys,
Selain dari ammi's day and ammi's birthday pada Mei ni, hujung bulan ni juga pada
3
1
Mei
Insyaallah genaplah lapan
(
3
+
3
+
1
+
1
) tahun ammi dan baba bergelar suami isteri...8 tahun mengharungi suka duka alam perkahwinan..
3
heroes dilahirkan, pindah randah dalam dan luar negara beberapa kali...Macam-macam berlaku dalam tempoh ni, lagi banyak suka berbanding duka la..Ammi bersyukur.., ammi happy...Sempena celebration
3
in
1
ni a few days ago baba belikan ammi hp baru..tak canggih mana pun, cukup sekadar ammi boleh SMS/MMS, make and receive calls, main sudoku dan yang paling penting ammi boleh snap pixs of you boys anytime anywhere...Thank you abang...Mmmmuaahh!! Love u..Oh ye, ada lagi bonus baba kata, sempena kita nak Singapore trip next month baba nak belikan ammi lagi 2 helai nursing shirt, so senang adik nak nenen anywhere..yahoo!! so start surfing and shopping ammi ;)
Ammi's Nokia 7230 pink metallic ;)
Dear boys,
Besday present yang paling best ammi could receive is for you boys to be good muslim boys, taat ammi dan baba, rajin-rajin solat dan buat homework..yaya jadi abg yang baik, syaik jadi adik dan abg yang baik, waidi lak jadi adik yang baik k...love u boys...and also baba of the boys..
I'm blessed..
I'm thankful....
I'm grateful...
Thank You Allah...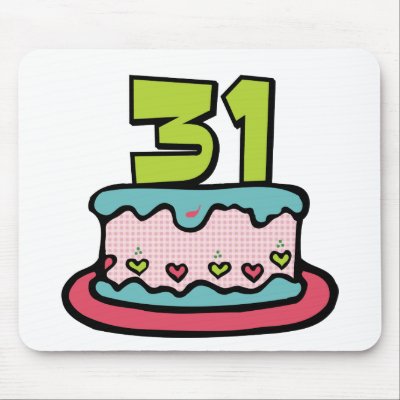 Happy
3
1
st
Besday to Ammi ;)
Moga dengan peningkatan usia ini,bertambahlah ilmu dan amalan di dunia ini...Ameen...